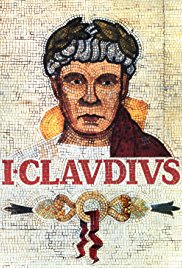 I talk with Adam about I, Claudius Episode 12: Old King Log. This is the final episode of I, Claudius. Both Adam and I were surprised just how much we misremembered. I think we both agreed, this finale was much better than we had originally recalled it to be. 
Check out HOUSE OF PAPER SHADOWS, a wuxia-horror dungeon. 
Check out Distressor's "Just Breathe", they generously allowed us to use their music in our introduction.